Written by the Kurzweil Blog Team
If your students use Kurzweil 3000 AND you are currently a subscriber to Reading A-Z, we want to make sure you know that over 1,100+ titles are available for free download from Reading A-Z. Simply go here to download the .kes files at no additional cost!
Learning A-Z, which provides educational resources that specialize in online delivery of leveled readers and supplementary curriculum, is a sister company of Kurzweil Education®. Learning A-Z's flagship website, Reading A-Z, is used in half of the districts in the US/Canada and 155+ countries worldwide. In an independent report published January 2012, Reading A-Z was ranked #1 teacher resource website by 18,000 teachers!
Kurzweil Education and Learning A-Z have collaborated to provide you with easy access to Reading A-Z leveled books. Students can use Kurzweil 3000, to read hundreds of books spanning 27 levels of reading difficulty. Students have the option of listening to or reading the books. With adjustable reading speed and voices as well as writing and study skills supports, Kurzweil 3000 can accommodate the learner's needs.
If you are not a Reading A-Z customer, you can sign up here for a free Reading A-Z 7-day trial.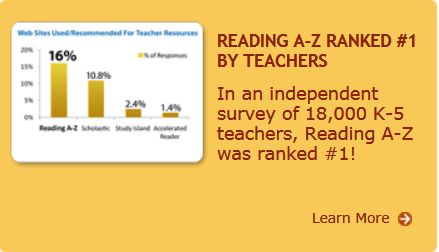 Are you ready to take it for a spin?
Sign-up for a 30-day free trial or contact us for a guided tour.