Written by the Kurzweil Blog Team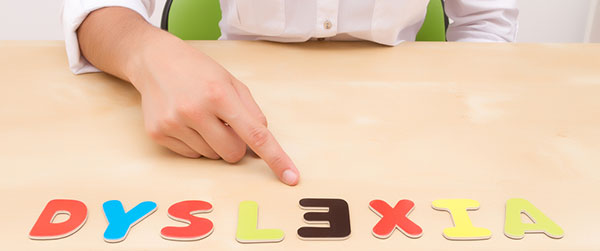 Using text-to-speech and assistive technologies, such as Kurzweil 3000 has been a "game-changer" for me. As a student with dyslexia it is the difference between success and failure, self-confidence and frustration. This year, I will be graduating from high school and I can say, without hesitation, that without assistive technology I wouldnít be able to take the classes I want because Iíd never be able to keep up with the reading or writing. With it I am able to take challenging honors and AP classes.
Why is Assistive Technology Important?
Assistive technology means being able to focus on my strengths and abilities rather than having to worry about my disability. Without using technology, I struggle to express my thoughts in writing. I have to continually rewrite and rephrase what I want to say until I can find words I know how to spell. By contrast, with assistive technology, I can focus on what I want to say. I no longer have to omit particular words or leave out whole sentences because I canít spell the words I want to use. I just use spell check, and speech-to-text technology to make sure Iíve chosen the right word.
I Have Become a Better Student with Assistive Technology
Using text-to-speech and audio technologies, such as Kurzweil 3000, I have complete access to just about anything I want to read, whether it is for school or pleasure, and can actually understand what I am reading. Kurzweil 3000 and other technologies decipher the words for me so I can focus on the content. Before I started using text-to-speech I would miss out on interesting text all the time. Instead of reading chapters in my books or interesting stories in the morning paper, I would look at the pictures and guess at words I didnít know. This would result in misreading and missing out on lots of interesting information. In school I would struggle through reading assignments and not really understand what I had just read. It was frustrating because I knew that if someone else read it to me, or I had access to assistive technology, I could understand it.
With technology being very common in most classrooms, I never feel self-conscious about pulling out my laptop or iPad in class. The great thing about the iPad is that there are so many assistive apps and accessibility features that Iím able to have equal access all the time, not just when Iím at my computer.
Assistive Technology Gives Me More Free Time
Instead of wasting time stumbling through words and rewording sentences, I read and write much more quickly. Then, I can use the time I save to do other things like writing my assistive technology blog, playing basketball, or going to the movies.
Iím sure Kurzweil 3000 and other assistive technologies will remain an important tool for me in college and beyond.
Brian
Are you ready to take it for a spin?
Sign-up for a 30-day free trial or contact us for a guided tour.