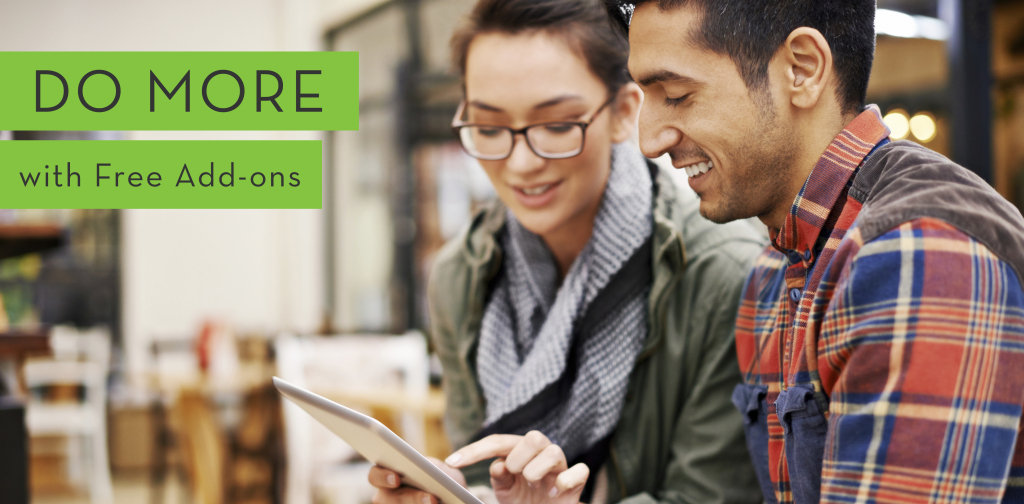 Written by Dan Herlihy,
National Consultant and Kurzweil Education Trainer
Depending on the device you are using to access Kurzweil 3000 — iPads, Android tablets, Chromebooks, computers — you may be able to use an alternate keyboard to write, take a test, take notes … whatever need at the moment. Here are a few examples.
If you are using an iPad/iPhone, from the iTunes app store you can find the following keyboards to download and install.
The Math Keyboard
Type fractions and other math symbols and functions directly into the Web Editor, or even into math worksheets opened in Kurzweil 3000 with The Math Keyboard. Using this keyboard you can swipe left or right to display two different keyboards.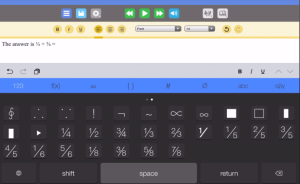 Lowercase Keyboard
The Lowercase Keyboard displays the OpenDyslexic font to increase readability for some users with Dyslexia. Hold down the shift key on the keyboard will toggle from lower to upper case letters.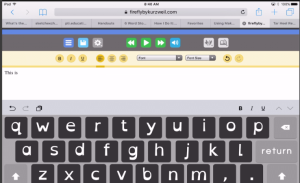 MyScript Stylus
Use your stylus to write with MyScript Stylus. It even has handwriting recognition ability to translate your handwriting to typed text!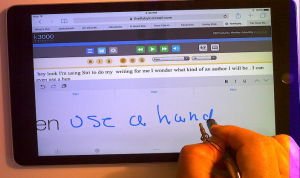 SuperKeys Assistive Keyboard
Students who struggle with selecting individual keys on the keyboard, such as learners with physical difficulties, will benefit from the SuperKeys Assistive Keyboard. This keyboard allows users to press a targeted area containing the letter they are trying to select and opens a pop-up window with an enlarged section allow the student to better select the letter they are trying to type.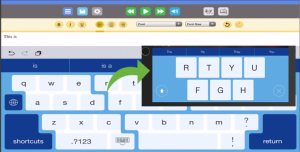 Watch Dan's webinar on-demand
to learn how to use the Kurzweil 3000 Web Editor. He even demonstrates some of the keyboards listed in this blog post.
Keyboards in the iTunes App Store
Other keyboards on the app store include Keedogo and Keedogo Plus with color coded and enlarged keys as well as the OpenDyslexic font with color-coded vowels, ASL SwipeKeys displaying the fingerspelling American Sign Alphabet or Swype, which allows you to drag your finger across the letters on the keyboard pausing at letters that spell out a word instead of tapping on each letter.
You can install downloaded keyboards for use by going to Settings on the iPad, General, then on the right side choose Keyboard. In the next window choose Keyboards, then Add New Keyboard. You will be presented with a list of keyboards you have downloaded. Select it and you will see it added to your list of keyboards. To toggle from keyboard to keyboard on the iPad screen choose the next keyboard symbol usually found at the lower left on the keyboard to display the next keyboard in your list.
Keyboards in Google Play
On the Google Play Store you can find many similar keyboards for Android tablets including Google Handwriting Input, Math Keyboard, Std Math Keyboard, Chrooma Keyboard containing various colored keyboards, Big Keyboard or SwiftKey Keyboard with voice recognition and swype capability. Change the keyboard by choosing Settings, Language and Input and choosing one of the keyboards you've downloaded.
Built-in Keyboards in Chromebooks
While you may not think of using an onscreen keyboard with a Chromebook, built into the Chrome OS on Chromebooks (not in the Chrome browser on computers) there is an on-screen keyboard that can be opened by choosing the taskbar are in the lower right of the screen where you find options such as connecting to WiFi, adjusting settings, etc. and choosing Accessibility. There you can choose On-screen keyboard. Built into this keyboard at the upper right corner is a voice recognition button with voice-to-text capability. Click, speak and allow it to convert your speech into text and send directly into a Web Editor window! You can hide or display this keyboard, once launched, by clicking on the keyboard icon in the lower right corner.
What else can you do with the new Web Editor feature in firefly? We're just getting started here. Stay tuned for more ideas, accessories to support the writing process and … much more to come!