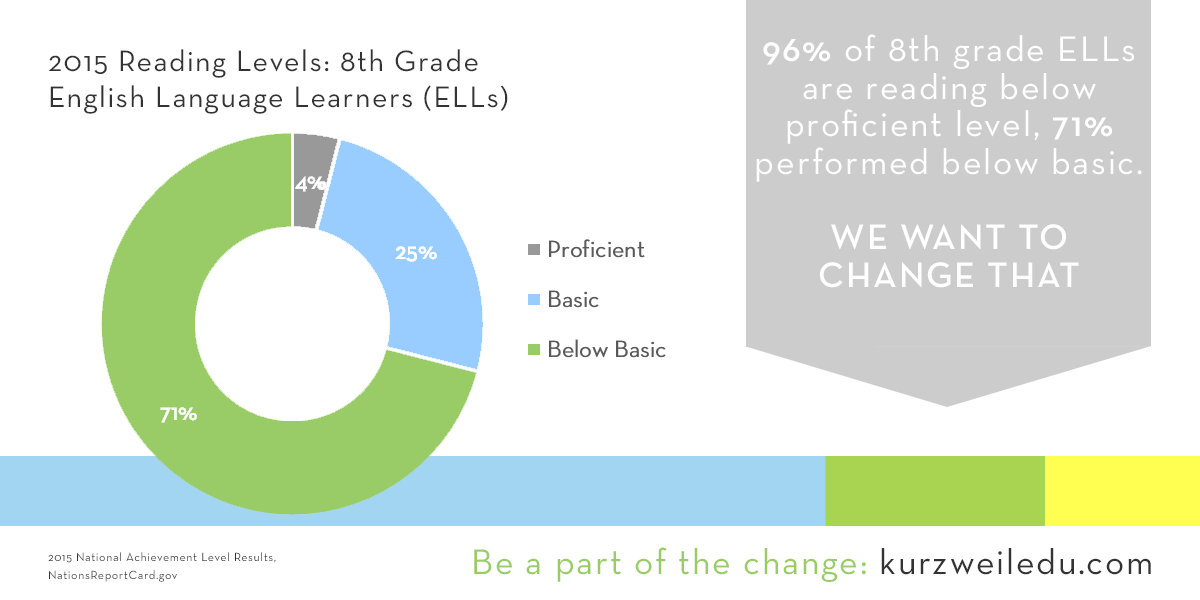 Written by Kia Myrick McDaniel, Consultant on English for Speakers of Other Languages (ESOL) and Supervisor of a large urban district
Meet Fatouma
Fatouma is an intermediate English Learner with a growing academic vocabulary. She is eager to learn English so that she can communicate better with her classmates and continue to pursue her dream of becoming an Oceanographer. With support, she can answer explicit information in texts, summarize content area material and present an argument, while using evidence to defend it. When reading new material, she tends to stumble over some of the academic language. She frequently tries to make connections to her native language by using her bilingual dictionary to find a definition and practice her pronunciation of the new vocabulary.
Accommodating ELL Students
For Fatouma and other English Learners, accommodations during both testing and instruction provide access to a higher level of academic content that they are unable to comprehend on their own. When used daily in instruction, students' confidence will increase and their language skills continue to develop until these scaffolds are no longer needed. While there are several modifications and accommodations that can be made simply to help English Learners access material, an approach that supports both expressive (speaking, writing) and receptive (listening, reading) language development is the most beneficial.
Text-to-speech as an Accommodation
Reading text aloud to students provides them with language that models both pronunciation and intonation. Depending on a student's language level, they may select one word that they are unfamiliar with as an intermediate or advanced language learner versus an entire paragraph may be selected by English newcomers. This accommodation connects the pieces for students among known and unknown words. Kurzweil 3000 (k3000) allows you to upload any text from your curriculum or online resource and have it read verbatim to students; one of the key ways vocabulary is developed and reinforced. Utilizing this feature will help expand students' expressive vocabulary, providing multiple opportunities to interact with words in the classroom, in conversation or read them in a text before they get to an assessment.
Having text read aloud, verbatim, to students supports vocabulary is development.
Accommodations that Provide Context
Listening to the correct pronunciation of a word does not mean that your students will understand the meaning of the word. Dictionaries allow students to see the context in which the word is being used. There are thousands of words in the English language with multiple meanings so even if a student has been exposed to a word; they may not understand how it is used in a particular subject area. Bilingual dictionaries or synonym dictionaries are standard accommodations available to English learners on standardized state and national assessments. Bilingual dictionaries are only helpful for students literate in their native language, otherwise, it will likely lead to more confusion. Kurzweil 3000 also houses a picture dictionary, which can support vocabulary acquisition with a visual.
Supports for Synthesizing Information
After reading a text, many students need assistance with organizing the concepts presented. Using mind maps or graphic organizers is a great way to synthesize information and focus on key concepts in the content studied. There are several options within k3000 for helping students organize information whether it be a study guide created by highlighted material or the use of templates for summarizing and note taking. Students can determine which tools work best for their learning style. These language-based accommodations are critical for English Learners to access grade level material on their own.
Test-taking Accommodations for ELL Students
When we are assessing students' knowledge of the content rather than their knowledge of the English language, accommodations are essential. They level the playing field by scaffolding content while increasing language acquisition. Kurzweil 3000 is one of the most comprehensive tools that allows English learners to unlock their potential. The supports embedded into the program allow English Learners like Fatouma the ability to read, comprehend and organize material while on their way to becoming fluent speakers of English.
"Effective integration of technology can improve academic achievement, promote English and native language fluency, and foster higher-level thinking skills." – Chisholm & Beckett
Read more about research that supports technology as an accommodation for ELL students.
Are you ready to take it for a spin?
Sign-up for a 30-day free trial or contact us for a guided tour.