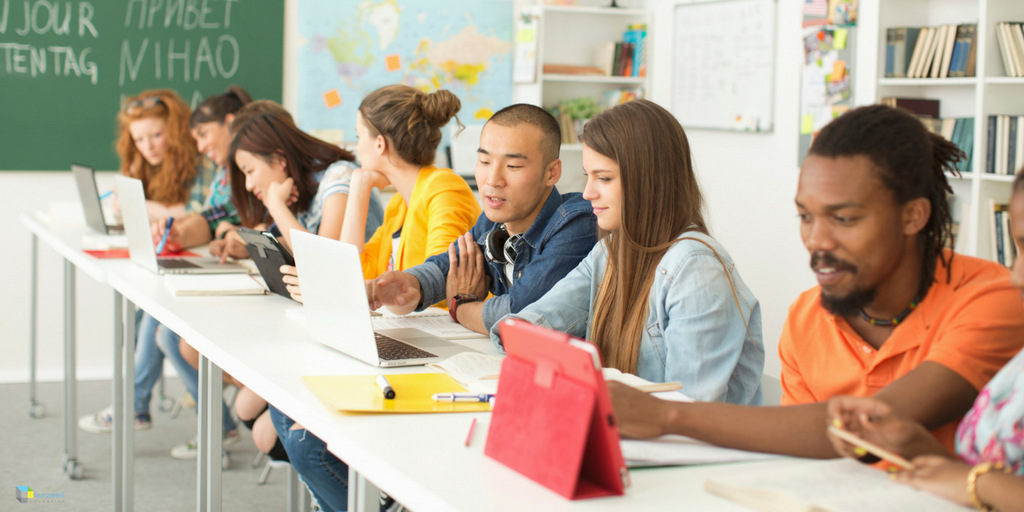 Written by the Kurzweil Blog Team
As a post-secondary institute, graduation rates are one of the top measures of success and effectiveness of your university's coursework and staff. With about 11% of undergraduate students having a learning disability, how do you make your campus classrooms an inclusive environment that sets all students up for success? Assistive technology allows higher education institutes to better support students who are English Language Learners (ELLs), learning with a blind or visual impairment, have dyslexia or other leaning and attention disabilities, which helps to decrease dropout rates.
By integrating assistive technology and literacy tools in post-secondary education environments, universities can help their students with:
1) Comprehension of Written Materials
In general, college students are expected to devote 24 hours per week to studying, reading, and writing in preparation for their upcoming coursework. Learners who struggle with comprehending written materials can find higher education coursework to be challenging, causing them to be more prone to dropping out. Assistive technology, like kurzweil 3000, helps universities support student comprehension of written materials and sets them up for successful learning by:
Allowing professors to ask guided reading questions, ensuring that the student is understanding what they are reading
Offering 31 natural text-to-speech voices, accommodating all studentsí unique backgrounds and aiding in retention
Enabling students to use highlighting features to read along with the text, improving reading, attention, and focus when working with written materials
2) Building Skills
Educators working with disabilities need assistive technology tools to support student learning in higher education settings. Educational technology allows professors and other university staff to help build studentsí skills and not just compensate for their disabilities. Integrating assistive technology empowers learners to study alongside their peers, achieve success independently, and learn at their own pace.
3) Achieving Success
With many collegesí funding tied to meeting performance standards, the pressure to decrease dropout rates and help students achieve graduation is mounting. Learners who struggle with reading, writing, and/or math are increasing their enrollment rates at community colleges. Higher education institutions can help students reach their full potential and decrease dropout rates by integrating assistive technology into their classrooms. Berkshire Community College (BCC) participated in a study with Kurzweil Education to see if web-based literacy tools would help improve performance of students placed in developmental reading courses. The results were staggering.
Students placed in remedial courses demonstrated a 94% pass rate in just one year of using Kurzweil's assistive technology, up 53% from the previous academic year.
Learners were more inclined to utilize kurzweil 3000 as an educational tool because it was accessible both inside and outside the classroom.
Students who were learning with ADHD, English as another language, and other learning disabilities all contributed their success in the college classroom to assistive technology.
Kurzweil Education is committed to helping higher education communities better support student learning of all abilities and decrease dropout rates. Assistive technology empowers struggling learners to work towards completing their college degree and achieve success in the workforce.
Are you ready to take it for a spin?
Sign-up for a 30-day free trial or contact us for a guided tour.