firefly
Download the FREE iPad App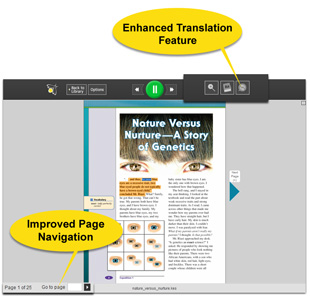 Anytime, anywhere access to digital, text-based content, supplemented by powerful literacy tools that enable individuals with the cognitive ability, but not the literacy skills, to achieve their academic or personal goals.
firefly
is the newest member of the Kurzweil Educational Systems product line and was developed based on years of experience producing the award-winning Kurzweil 3000 software.
firefly
gives you the ability to use many of the great features of Kurzweil 3000 from anywhere you have an internet connection.
Order Now
Login to firefly
With the development of
firefly
Kurzweil Educational Systems has created a solution that is affordable, easy to use, powerful, and accessible to more students. A web license to Kurzweil 3000 for
Windows
or
Macintosh
is required in order to use
firefly
.
See
firefly
in action, click below to view screenshots.
Product Information
Learn more about what you can do with
firefly
.
Kurzweil 3000 for K-12
|
Kurzweil 3000 for Higher Education
Help & Training
Find support and help with using
firefly
.
Frequently Asked Questions
|
Customer Service
|
Technical Support
|
Implementation Services & Support
Contact Sales
|
Free Webinars
Downloads
Get software updates, free trials, and product guides.
Free Trial