English Language Development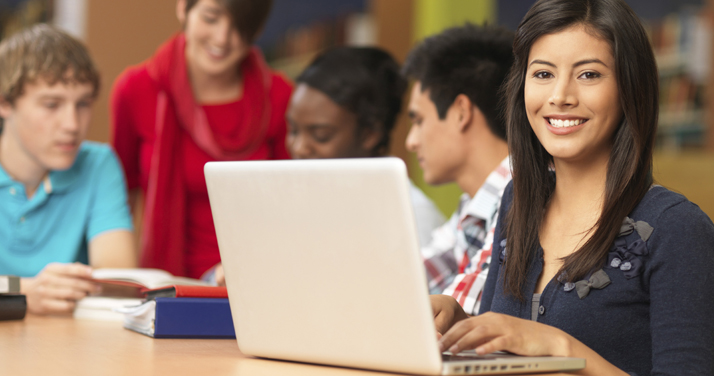 Learning a New Language Takes Time
It takes 5-10 years to gain proficiency in a new language. Why? ELL students must learn both the social language and the more difficult academic language. Ongoing linguistic challenges coupled with the lack background knowledge increase the level of difficulty. Unfortunately, time does not stop for ELL students. They will need to continue their academic progression at the same rate as their native-English speaking peers, an ambitious goal considering new academic rigor expected with Common Core Standards.
Access to Grade Level Content
Integrating language and academic learning for ELL students is the key to achieving success. Kurzweil 3000 allows ELL students to work on difficult, decontextualized content-area texts, providing access to content that is at or just beyond their language proficiency level. Here are key features that give ELL students access to grade level content:
Text-to-speech in 18 languages and dialects
Translation of words and full passages on the fly
Bilingual dictionaries and picture dictionary graphics
Vocabulary study guides; English and bi-lingual
Learning doesn't have to stop for ELL students as they are developing their skills in English fluency. Get a
30-day free trial
and try it for yourself today.
Facilitation of English Language Development
Research shows that using educational software for language learning facilitates the process since it lowers the anxiety of ELL students and increases their level of interest. Why? ELL students can work at a level of understanding they are comfortable with. Additionally, special features in Kurzweil 3000 allow educators to embed instruction within the text, helping ELL students with scaffold learning and connecting with prior knowledge.
Learn more during a free webinar, How to Teach Language AND Content to Your English Language Learners.