Facilitating English Language Learners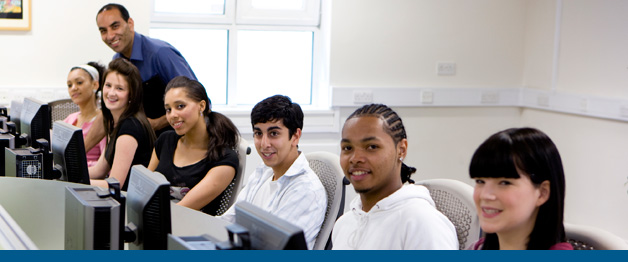 Adapt Instruction, not Curriculum
The English Language Learner (ELL) / English as a Second Language (ESL) student population is the fastest growing in the U.S. and teaching and accessing skills in English while they are learning a new language presents great challenge for these students. Kurzweil 3000 helps bridge the language barrier.
A Multisensory Approach to Learning
Let us help address the challenges of supporting English Language Learners with technology that supports reading, writing, speaking and listening. Kurzweil 3000 is an assistive technology tool that is anchored in the Universal Design for Learning (UDL) concepts allowing struggling English learners to access more advanced grade-level material while improving word recognition as they continue to learn grade level material.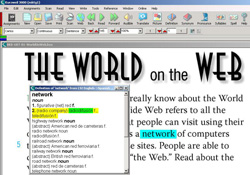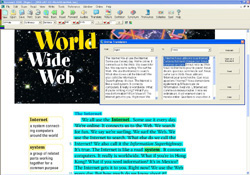 Kurzweil can be used in the classroom to support ELL - ESL students with the class curriculum, later at the college level or as an individual adult reader.
Features include support for:
Reading: Google (TM)Translate, Students practice language skills as they work on curriculum, visual tracking of words as the text is read
Writing: talking word processor, auditory spell check, bilingual dictionary & thesaurus
Speaking: Students can practice their English fluency by recording themselves reading
Listening: Auditory pronunciation along with visual tracking of text read, Play back feature for words and phases
Support for test-taking: allowing the assessment of content knowledge with out the penalty for the inability to read English proficiently - Federal regulations stipulates that this special population of learners must attain the same level of academic achievement as their English-speaking classmates. These regulations also require that ELL students be given standardized tests to prove academic proficiency.
Access to all major digital file formats, online text and scanned print materials.
Independence to learn with out the need for translators
Audible dictionary in English, French, German, Spanish and Italian
Integrated Study skills tools for outlining and note taking
We invite you to learn more about Kurzweil 3000 by
reading the research
that supports the use of Kurzweil 3000 in ELL classrooms.
"ELLs will perform much better if placed according to academic achievement rather than language proficiency."

--National Council of Teachers of English