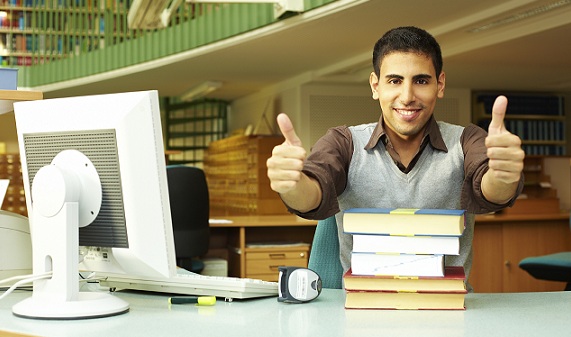 Support for College Students with Disabilities
Help them Succeed! Improve Graduation Rates!
Kurzweil® 3000 is an award-winning, research-based, assistive technology tool helping students with learning disabilities, those diagnosed with dyslexia, dysgraphia or other literacy challenges.
College students face numerous challenges. In addition to the challenges of being in a new environment, students are showing up to college more and more unprepared for the rigors of coursework due to academic limitations that include their ability to:
Comprehend an increased volume of reading
Develop effective study skills
Differentiate between essential and non-essential information
What is Kurzweil 3000?
Kurzweil 3000 – offers a multisensory approach and multiple means of access to text; whether in print or in digital formats. Kurzweil 3000 includes the highest quality Optical Character Recognition (OCR) software available, which reproduces scanned print documents with the exact layout and formatting found in the original.
Access Wherever, Whenever Learning Happens!
Kurzweil 3000 Web Licensing makes it easy to reach college students wherever and whenever learning takes place and can access Kurzweil 3000 using browser on iPad devices, delivering mobile access to your digital content.
Students can:

Simultaneously listen to and read scanned text, image text (such as PDF files), digital files and Internet pages
Access multiple file types that include: EPUB; TXT; HTML; PDF; TIFF; NIMAS; DOC; RTF; DAISY and ANY scanned paper with text and photos
Visually track words and phrases on screen as they are read aloud
Use colored highlighters and other visual prompts to identify important information
Support strategies for text or recorded note taking, organization, editing
Create MP3 audio files for use with iPods, iPhones and iPads
Hear their own writing read aloud to them
Take advantage of the language learning supports such as mulitple English and bilingual dictionaries, Google® Translate and voice note tool
Improve study skills by using the research and writing functionalities such as sticky notes, extraction of outlines and column notes, auditory spell check and word prediction
Enter the writing process from multiple points: the graphic organizer, outline or draft views









Watch how students are using Kurzweil 3000 to succeed at college.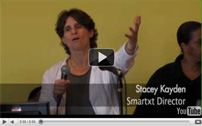 Watch an overview of Kurzweil 3000

"Because I'm a slow reader, everything would take much longer, both in school and at home. I wouldn't have as much time to think of ideas and formulate them into reality if it weren't for Kurzweil 3000."

-- Billy V.
Recent Biomedical Engineering Graduate going on for a Master's in Biomedical Engineering