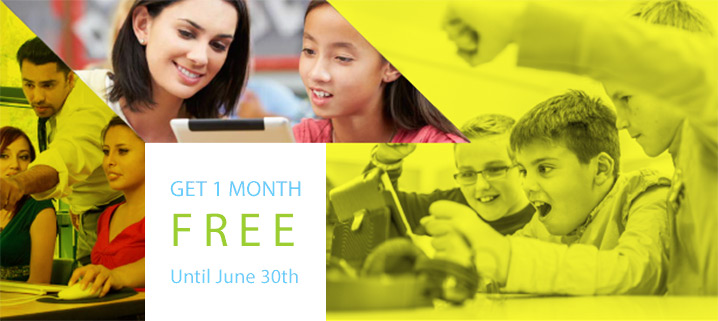 Feed Students' Learning Potential
For a limited time, you will get an additional month free with a new web license subscription to kurzweil 3000+firefly.* Students can access content and common literacy supports from their iPad—or any device or computer with internet access—and dive deeper with the most comprehensive suite of literacy tools on their laptop or computer. Here's what you get:
Your own, secure, online library with no storage limits
1,800 free classic literature eBooks
Centralized reporting and user management
Instant access to new product features at no cost
You See Your Students' Potential,
Give them Tools to Help Them See it Too.
Students can actively engage in learning experiences in the ways that work best for them using technology-based tools and resources in kurzweil 3000+firefly. This, in turn, enables real learning to happen and helps students to unlock their unique learning potential. Here's how it works:
Reading: When students can hear what they're reading, use dictionaries that talk, and have instant access reference tools they can learn from text that is at—or beyond—their proficiency level.
Comprehension: Interacting with text and reacting to embedded instruction reinforces close reading and helps students develop a deeper understanding of content matter.
Writing: Students can organize their thoughts, connect ideas with supporting evidence, and employ academic vocabulary—all within the same tool that guides students through the writing process.
Testing: Classroom assignments, tests, and standardized tests in select states can be completed independently and with improved results using built-in accommodations—providing a true measure of aptitude.
Get a 30-Day Free Trial
* Offer ends June 30, 2015. Cannot be combined with any other offers from Kurzweil Education. Can be included with the special promotion from Reading A-Z.