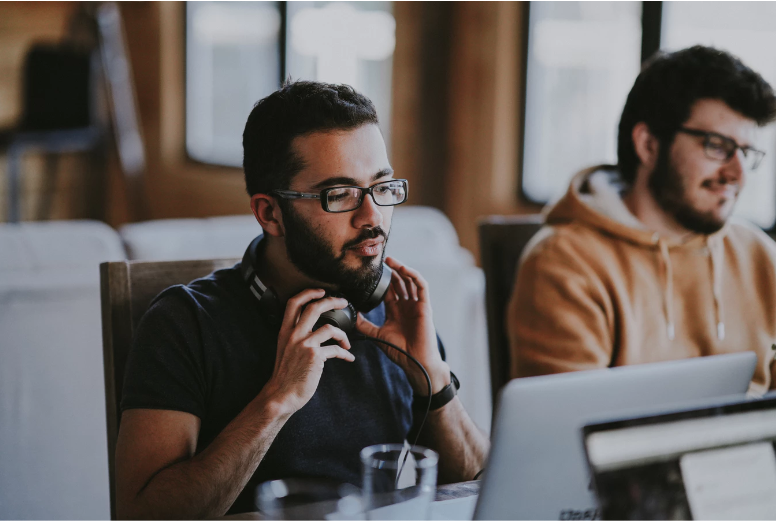 Vocational Rehabilitation Centers
At Kurzweil Education, we don't just support teachers and students in the classroom — we support adults at work and beyond too.
Learning challenges — like dyslexia and dysgraphia — and visual impairments don't just "go away" once people transition into adulthood and the workplace. Kurzweil 3000 assistive technology software continues to support employees who qualify for support at every stage of the game.
Kurzweil 3000 Assistive Technology Features
Backed by science and research, Kurzweil 3000 is designed to improve literacy across the board for learners of all ages. Unique features come together to improve reading, writing, speaking, and comprehension.
31 natural text-to-speech voices in 18 languages and dialects
Customizable reading rate and presentation
Magnification, highlighting, and other tools
Read text in Word, PDF, EPUB, RTF, Daisy, and on the Web
Talking calculator, dictionaries, and other tools
Test-taking toolbar and password protection
Use across devices — including Smartphones, Chromebooks, iPads, and desktop computers
So much more!
See More K3000 Features
Kurzweil 3000 in the Workplace
How can Kurzweil 3000 benefit adults who require assistance in the workplace and at home? Great question! The possibilities are endless. We've seen firsthand how Kurzweil 3000 help overcome numerous literacy challenges, improve performance, and live and work independently.
Accommodations for required entrance, certification, and performance exams
Translators, picture dictionaries, and multiple languages and dialects for non-native English speakers on staff
Highlighters, bubbles, and note-taking features make it easy to take notes and access important information from meetings and reports
Hear important emails, documents, and research materials read aloud.
Can be used across devices in the office and at home
Word prediction, dictionaries, spell checker and other features help increase reading and writing speed and reduce errors
Contact us to learn more about how Kurzweil 3000 can help employees of all skill levels and industries reach new heights.